Our surfing lessons for groups in Hendaye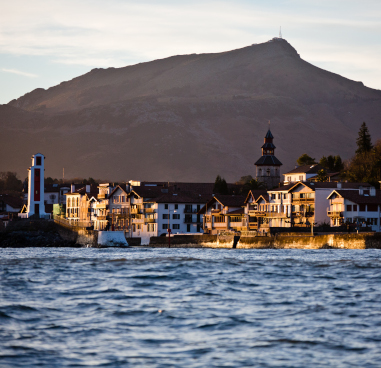 Our surfing courses for events in the Basque Country
If you are in charge of organising a trip to the Basque Country for a group, an introduction to surfing is a must!
Discover with us the joys of surfing in a group, whether you are on a school trip, a sports trip, a class in the countryside, a birthday party, an EVJF or EVJG, a team building event, etc.
Whether surfing is at the heart of your project or not, we will be at your side to help you create your stay on the Basque coast.
We will suggest different accommodation providers according to your needs and we will introduce you to other sports and cultural activities not to be missed in the Basque Country.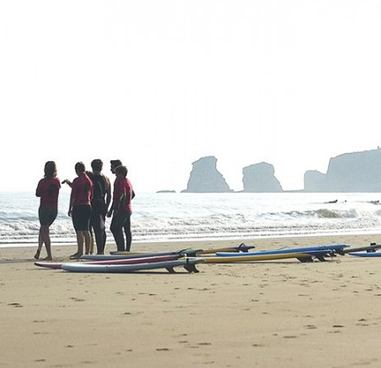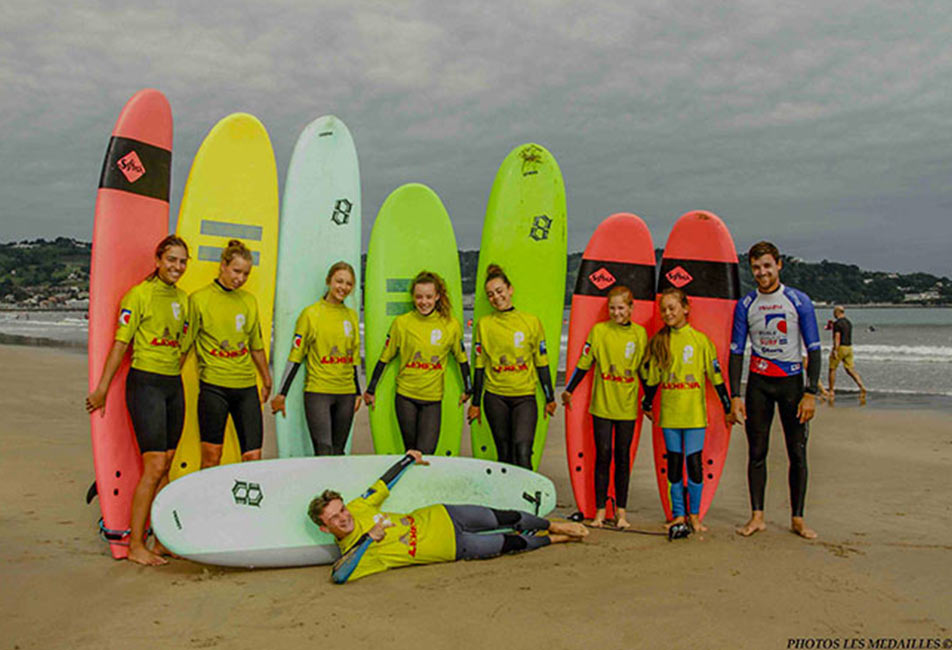 Our surfing lessons for school groups in Hendaye
We are able to offer a simple introductory session for 8 people as well as a week long course for the whole school. Create your stay with the number of people and the number of sessions you want at small price in the Basque country.
For school outings, sports trips or green classes, we will be able to adapt the content of our surf courses in Hendaye to your educational project.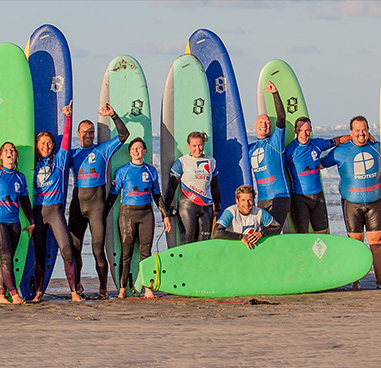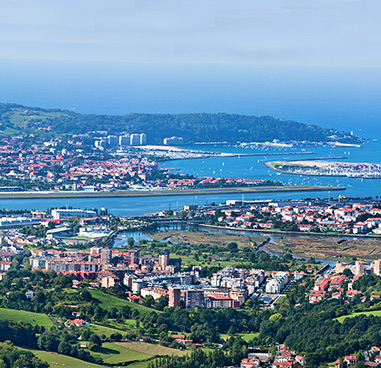 Surfing courses for companies in the Basque Country
Come and strengthen your company's internal cohesion through a surfing session at the Lehena surf school.
Members of your company will have to help and encourage each other to succeed in standing up, maintaining their balance on the board and overcoming any apprehensions related to the marine environment.
We will set up situations to reveal the profiles of each participant (leadership, good competitive spirit, mental strength, etc.).
Surfing lessons for events in Hendaye
Are you looking for an original activity to organise an EVJF/EVJG?
In addition to its attractive geographical position for partying (close to Biarritz and San Sebastian), the beach of Hendaye will ensure you discover the practice of surfing in complete safety.
Bachelor parties are an opportunity to spend an unforgettable and entertaining time in the waves: good times and laughter guaranteed!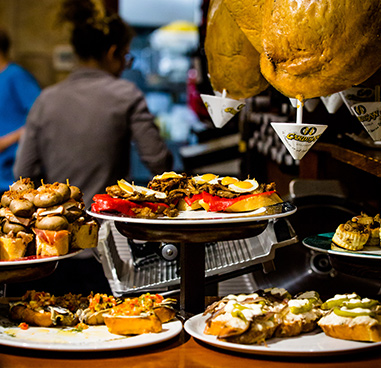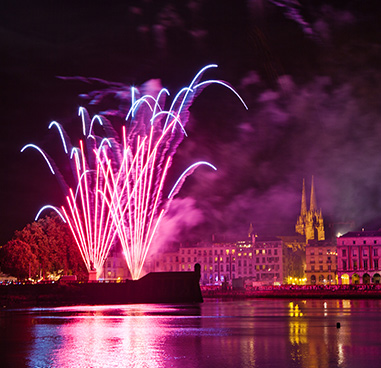 Our team of instructors & our packages