Our surf instructors in Hendaye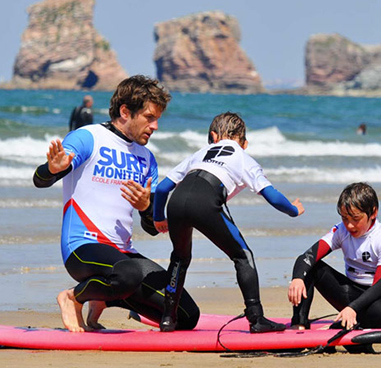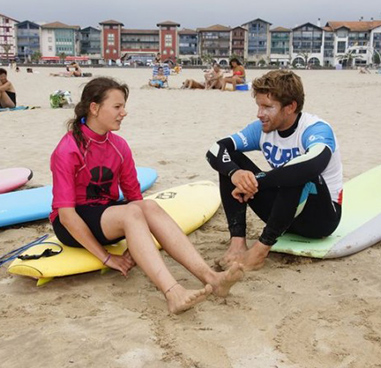 Our surf teachers in the Basque Country
Passionate about the profession, our surf instructors give lessons to young and old from beginners to advanced. Their pedagogy will allow you to learn gently in private or group lessons at the Lehena Surf School.
Your most beautiful waves will be immortalized thanks to our photography service in Hendaye to leave you with an unforgettable memory.
JULIEN CASTE
Date of birth: March 17, 1983
Diplomas: State Surfing Certificate, BTS (Nature Management and Protection) and Specialized Educator.
Stance : Goofy
Favourite manoeuvre(s) : Roller, Tube and Reverse backside
Inspiration(s): Mark Occhilupo, Shane Dorian, Rob Machado
Favourite wave(s): Alcyons (Basque Country), Uluwatu (Indonesia), Lennox Head (Australia), Supertubos (Portugal) and of course Bidart!!
Surf trips: Australia, Indonesia, Canary Islands, Portugal, Spain, Ireland and Philippines.
Where and when did you start surfing? It was in Hendaye, during the winter of 93, with the Bidarteko Surf Club. Talcum powder and plastic bag to put on the wetsuit… What happiness!
Best session : Difficult there were many but the best is surely here at home with the buddies ! Bidart early one autumn morning with long lefts.
Biggest scare: South Australia in solid conditions, I broke my leash and ate a few waves before managing to get out of the water.
Best trip: Australia, as my first trip with many unforgettable experiences and encounters. It was also during this trip that I decided to become a surf instructor.
Biggest trip mess: The arrival of typhoon Haiyan during my trip to the Philippines. Not much in the end on our island but a good scare!
Why come to surf in Lehena : Because it's the best surf school ☺ !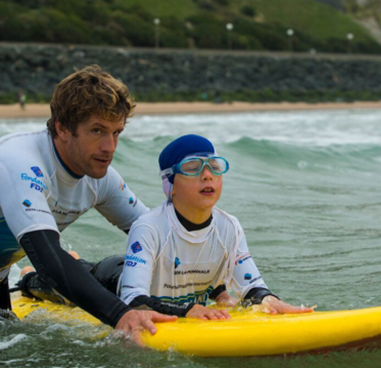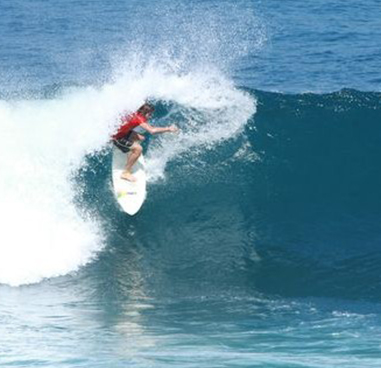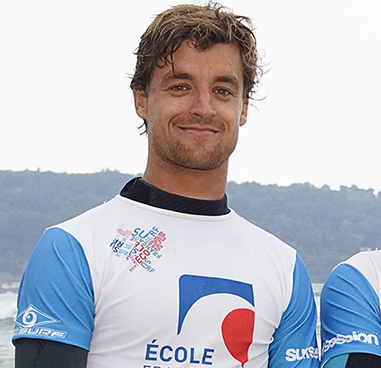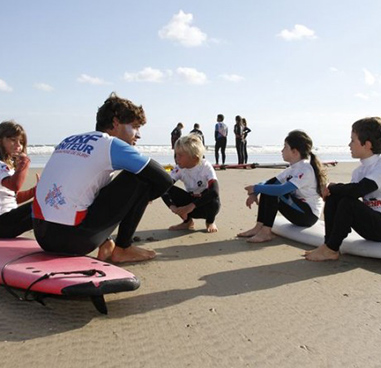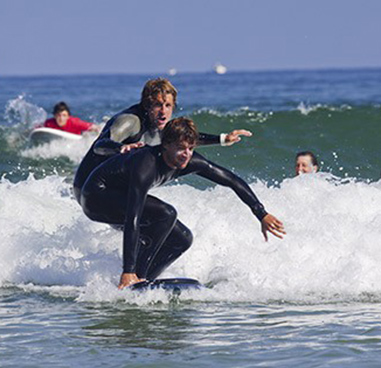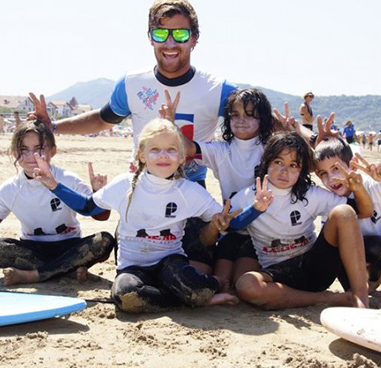 BATTITT CHAUDIÈRE
Date of birth: July 21, 1987.
Diplomas : Brevet d'État Surf and Rugby Licence STAPS (Education/Motricity and APA Health).
Stance : Goofy
Favourite manoeuvre(s): Snap, Floater and Tube.
Inspiration(s): Owen Wright, Fred Patacchia and Rob Machado.
Favourite wave(s): Chicama (Peru), Santana (Nicaragua), Lakey Pipe (Indonesia) and Hendaye Beach!
Surf Trips: Indonesia, Nicaragua, Mexico, Peru, Canary Islands, Morocco and the Caribbean.
Where and when did you start surfing : The summer I was 7 years old in this same surf school with the former owner Jean-Lou Le Guine. I quickly joined the Hendaye Bidassoa Surf Club before becoming an instructor and then co-manager of the Lehena Surf School with Julien.
Best session: After 10 days of "flop" in Puerto Escondido in Mexico, we had tried the gamble of "Chacahua" a long right on the edge of a nature reserve.
The day we arrived there was not even 50cm. The next day the waves had tripled in size, we surfed this endless straight with less than 10 people.
We finally stayed 5 days to score and "saved" our trip!
Biggest scare: It was at Lafitenia, during solid winter conditions, I must have been 12 or 13 and there were only 3 of us in the water. There must have been 2m50 and I came out in tears!
Best trip: My first trip to Indonesia in 2007 where we scored all the best waves. Uluwatu, Padang Padang, Bingin on Bali but also Lakey Peak and Lakey Pipe in Sumbawa. 1 month and a half of surfing, surfing and surfing again.
Biggest trip hassle: Leaving for Nicaragua, I got stuck at Madrid airport for a passport problem. Not having the authorization to transit through the United States I had to change my tickets, go through Costa Rica and especially wait 3 days in the Spanish capital!
Why come to surf at Lehena? : Because the quality of our teaching is our trademark!"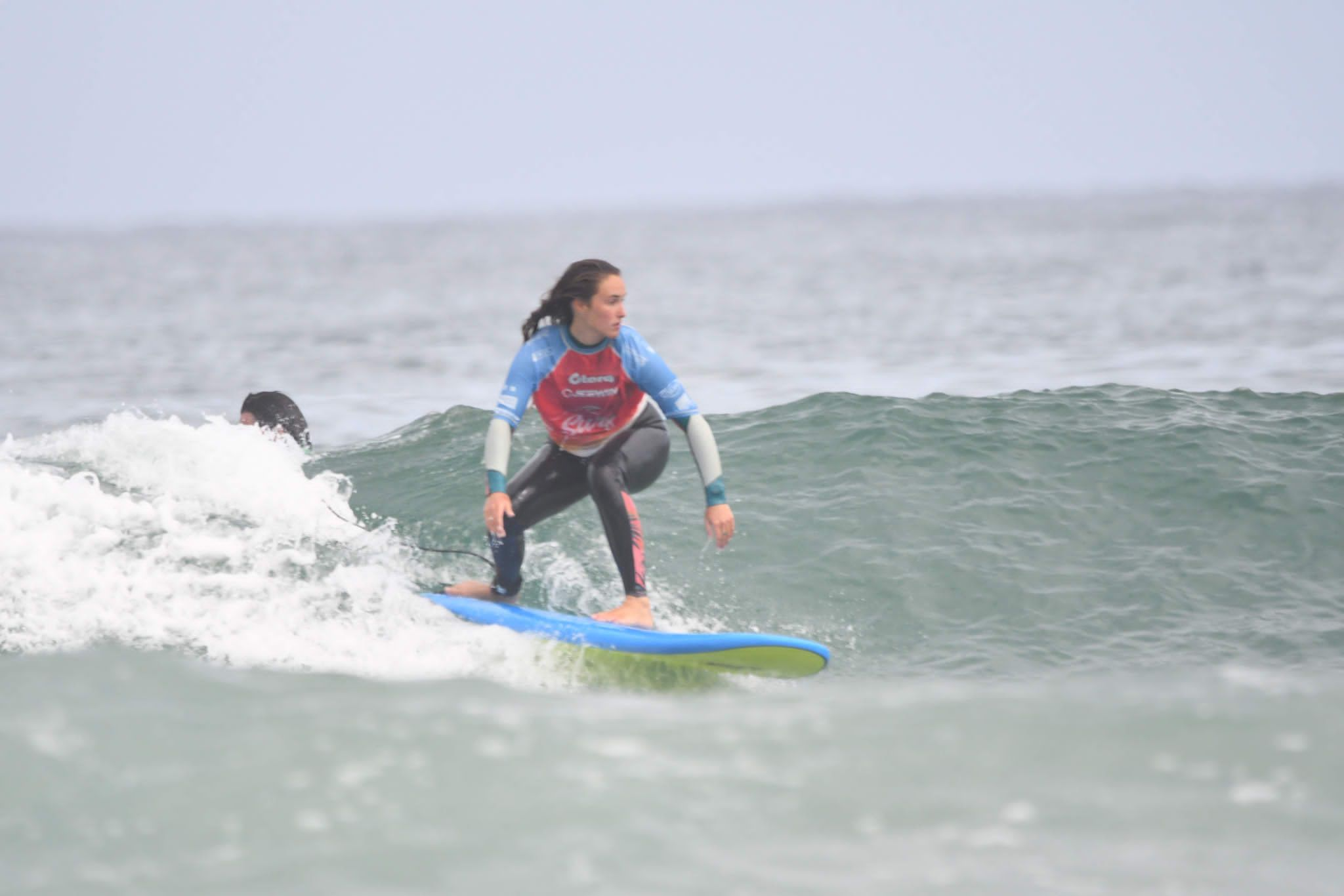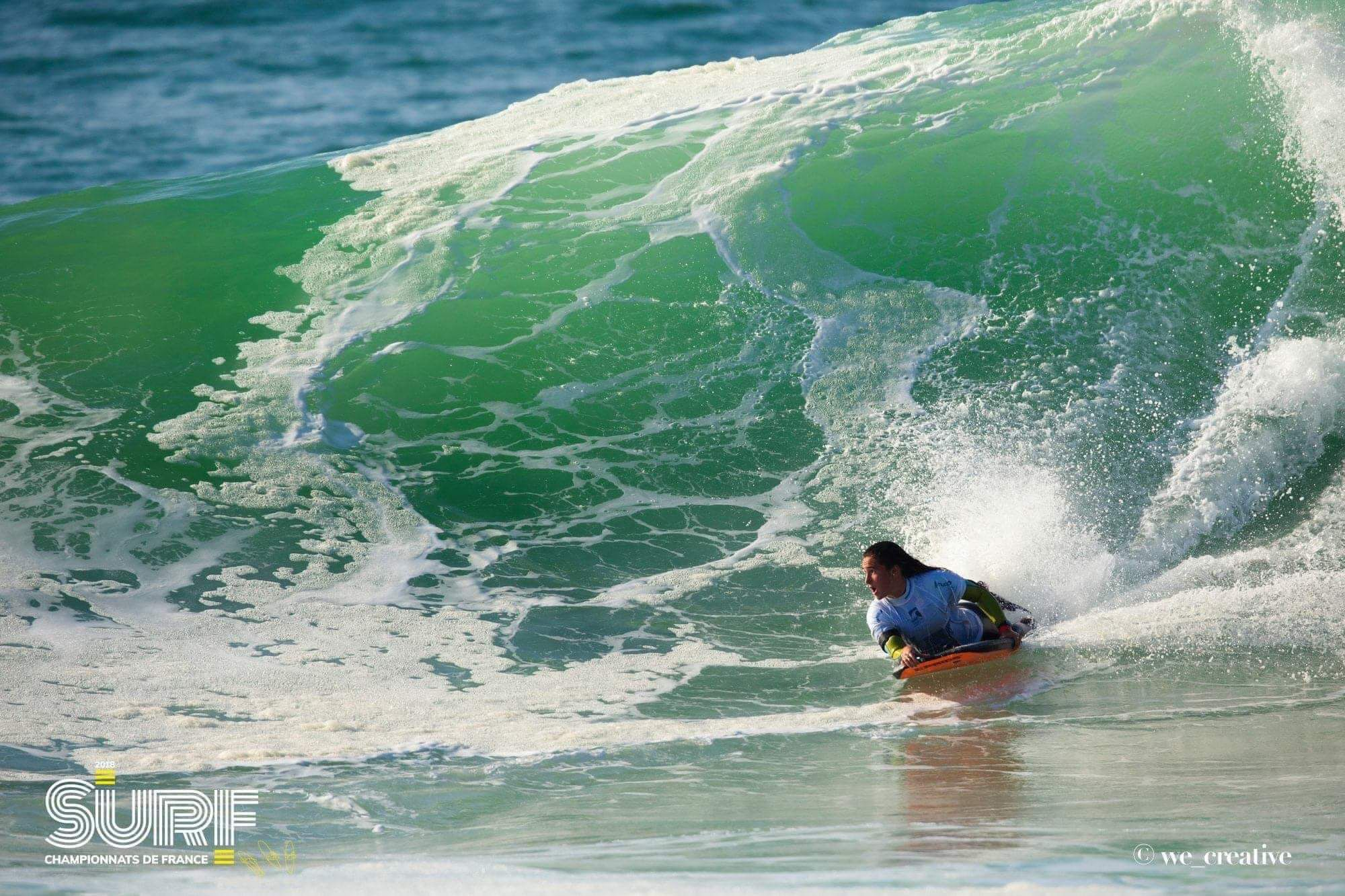 Surf instructors on the Basque coast
Ione Lopez
Date of birth: 04 April 2000
Diplomas : Licence staps en education et motricité / master management actions et projets de sports, BPJEPS Surfing
Stance : Regular
Favourite manoeuvre(s) : Re-entry en surf and rollo en bodyboard
Favourite inspiration(s): Jack Robinson / Tatiana weston webb
Favorite wave(s): Les Landes.
Surf Trips: The Canary Islands (Lanzarote/Tenerife/Gran Canaria , Panama, Morocco, Portugal, Guadeloupe)
Where and when did you start surfing? : I started at the age of 5 during a 'baby surf' course at the Hendaye surf club. Since then, I've never stopped and I've trained at the club until I was 18.
Best session: My best session was at Nazare on the beach at praia do norte, the waves were quite big, I didn't get many waves but this session was the best in terms of adrenaline and the sensations I got, with some very good surfers in the water.
Biggest scare: My biggest scare was at the guancha in Gran Canaria, the wave didn't really have much bottom, I didn't really want to go in the water but my friends and my coach had motivated me to go. There was a big series of waves that came in straight away and I wasn't really feeling serene. I didn't catch many waves and I quickly got out of the water, which wasn't easy getting out of the water over rocks full of sea urchins 😅
Biggest problem on the trip: (I haven't done many surf trips away from here, so I haven't had too many problems).
Why come to surf in Lehena : Lehena is located on the best beach on the Basque coast for beginners. The structure is perfectly equipped with the best equipment chosen by Battitt and Julien. On top of that, the team is dynamic, multilingual and superbly competent, thanks to instructors who are also great surfers! Good humour is always present, thanks to Julien's great jokes!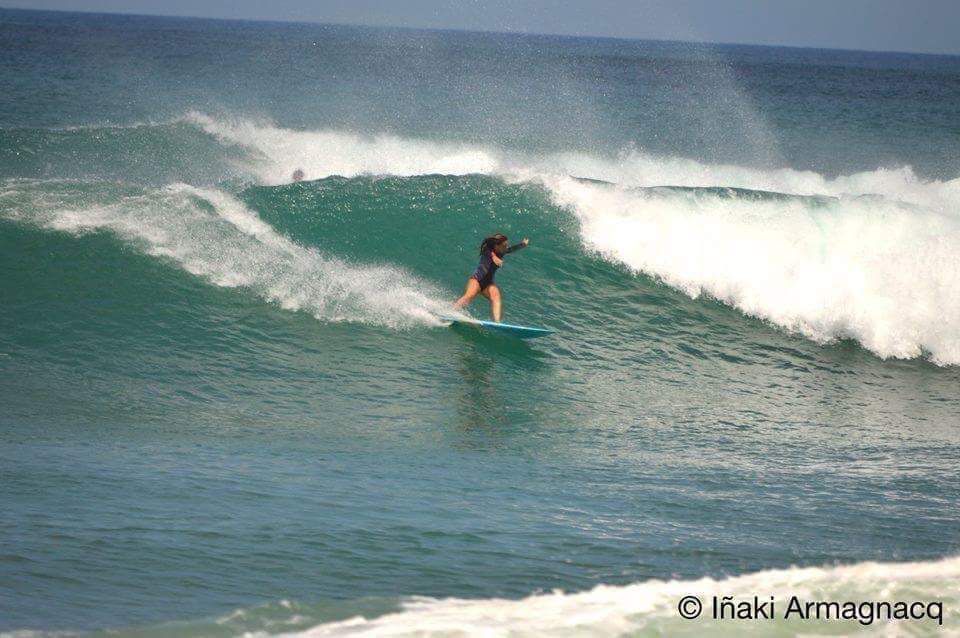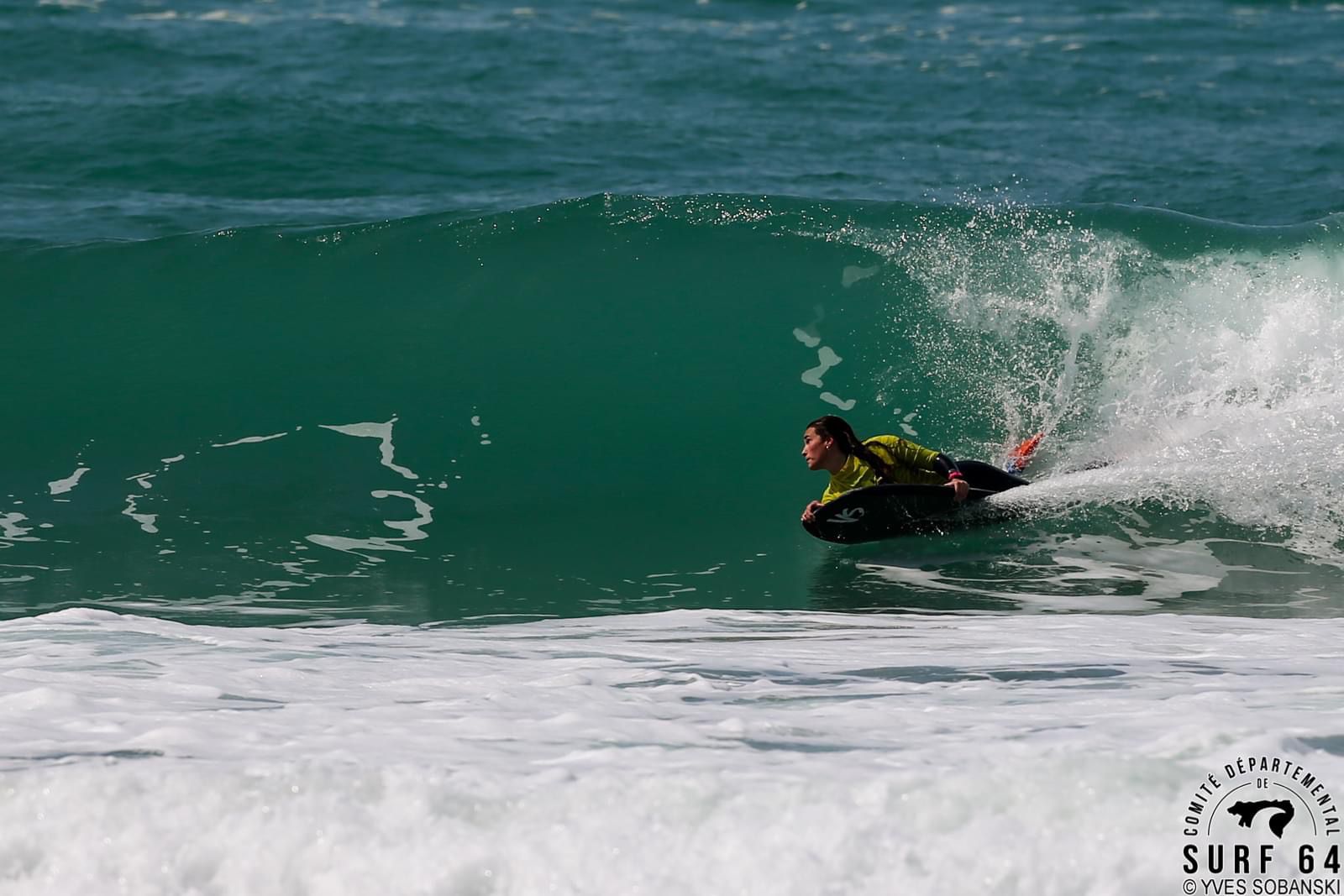 ANANDA BAGALCIAGUE
Date of birth: 27 July 1991.
Diplomas : BPJEPS Nautical Activities (Surfing Option)
Stance : Goofy
Favorite maneuver(s) : Reentry and Nose Riding.
Inspiration(s): Taj Burrow & Melanie Bartels.
Favorite wave(s): Stimpy's (Philippines) and the waves of the Medoc.
Surftrips: Morocco, Canary Islands, Azores, Portugal, Spain and Philippines.
Where and when did you start surfing? : In Hendaye, I was 11 years old, with the Bidassoa Surf Club. It took me a year to convince my mother to stop ballet, and… it was a revelation!
Best session : It was at Cloud 9 (Philippines) early in the morning the tubes were on the menu of the day in crystal clear water and the sun shining over the coconut trees : the dream !
Best trip: Carcans, foam boarding, the waves were powerful that day. And the famous series that shifts! I struggle to finish stranded on the sand, out of breath.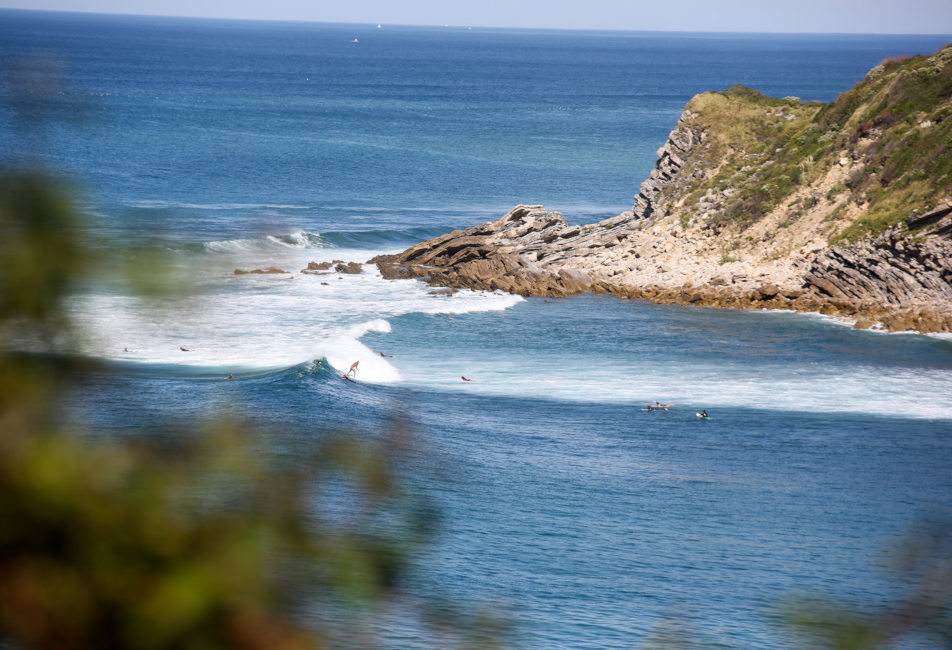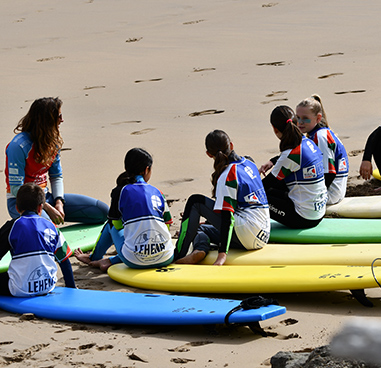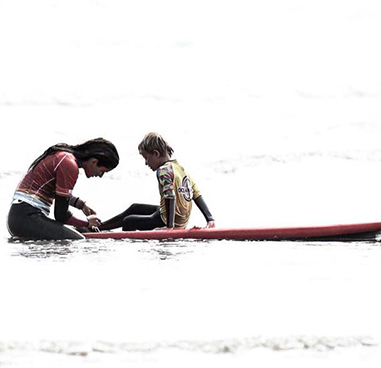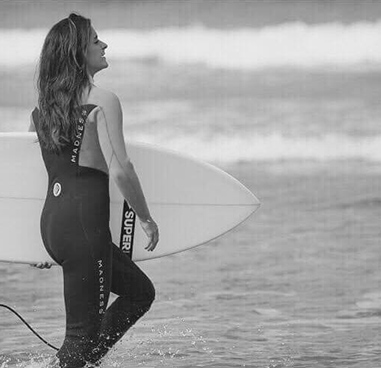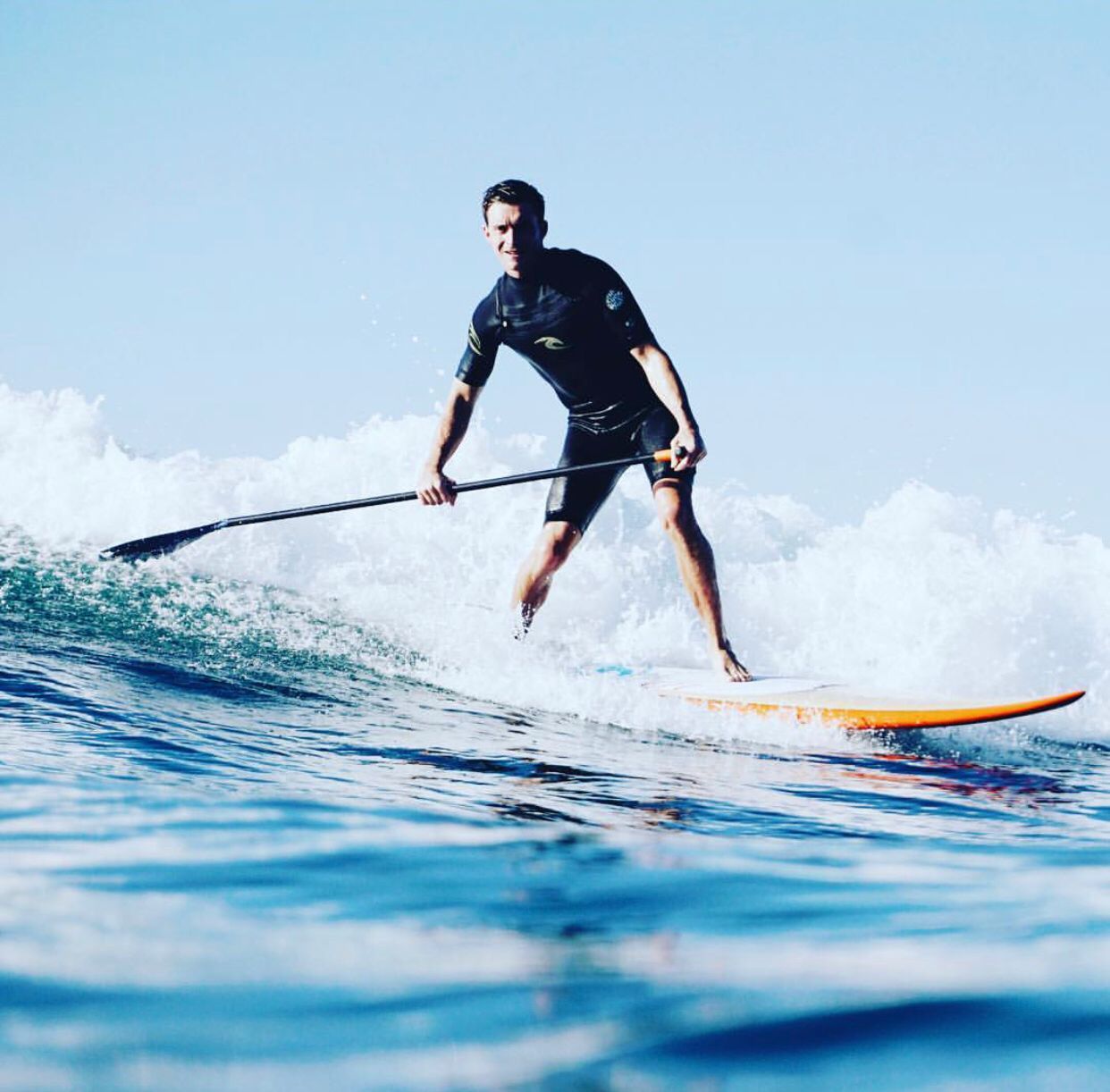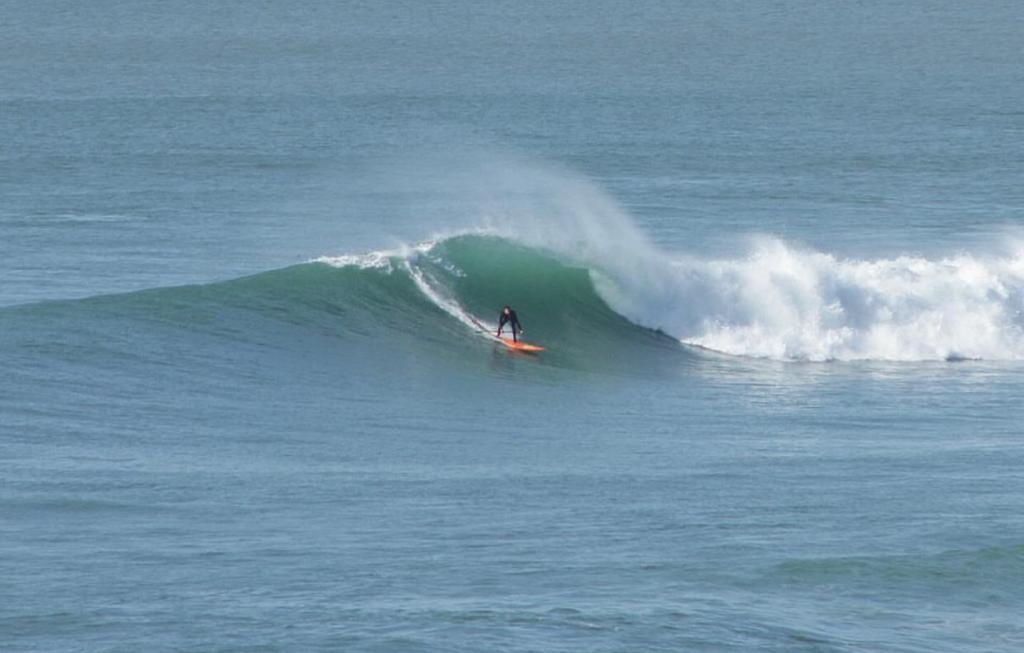 Paolo Errazquin
Date of birth: 26 April 1991 in Bayonne.
Diplomas: Marseille firefighters / non-commissioned officers / property consultants / bp surfing
Stance : Regular
Favourite manoeuvre(s): take off 😏
Inspiration(s) : Battitt Chaudière and Julien Caste my idols
Favourite wave(s) : the left of the casino in Hendaye or more seriously Parlementia in Bidart
Surf Trips : Canary Islands / Portugal / Sri Lanka and the West Indies St barth Guadeloupe madagascar
Where and when did you start surfing? : Hendaye at the age of 6
Best session : Mirissa Sri Lanka in stand up 8.2
Biggest scare : Belharra
Biggest trip problem : Receiving my boards in several pieces.
Why come to Lehena to surf : Because it's family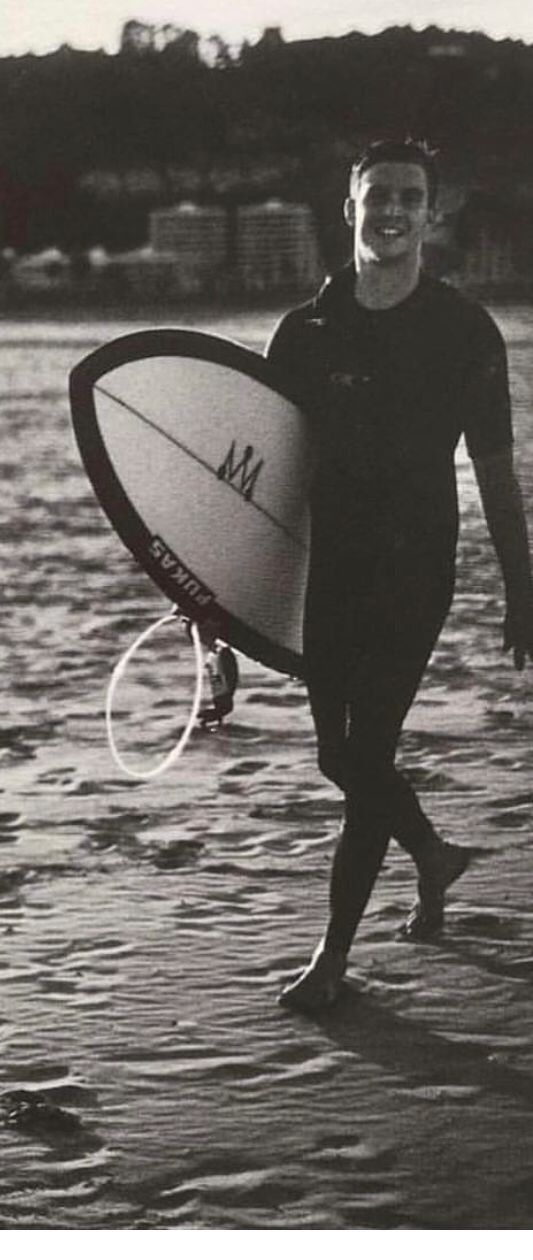 Our surf lessons & equipment hire