Surfing weather in Hendaye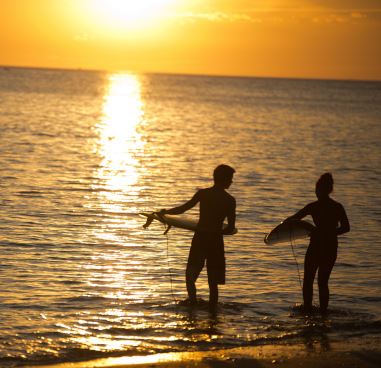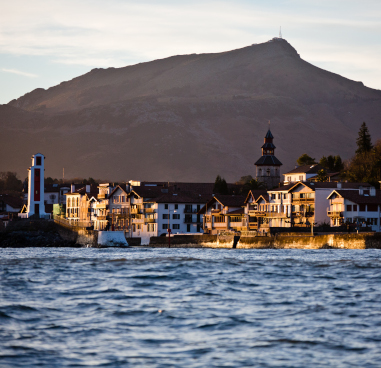 Located at the gateway to Spain, south of Saint-Jean-de-Luz, the 3.5km long Hendaye spot is a paradise for freeriding. It is the ideal spot to fall back on the Basque coast. If it is prized by beginners, it is also suitable for all levels. A sandy bottom with a gradual slope and an orientation to the swell and north and north-west winds characterise this beach break. It is the perfect place to learn and improve your skills. The surfing weather of the Hendaye spot is generally favourable for surfing and stand up paddling.
The swell conditions of the Hendaye surf spot are weaker compared to other Basque resorts. The swell is slowed down by the flat sands, but it runs very well. As the swell is not very big, it is possible to surf in all seasons. The spot works from 0.5m and saturates from 3m, the best waves are those towards the Casino.
The best time to surf in Hendaye is from September to April, at rising tide. At this time, the water temperature hovers around 20°C, reaching up to 25°C in summer. A 3/2 wetsuit or boardshort is sufficient. On the other hand, it is between 11°C and 14°C in winter, so a 4/3 wetsuit is essential. On the other side, the spot is crowded during the holidays, there are fewer people in winter.
The directional wind, east/southwest/southeast, offers the best waves in this beach break. Conditions are best when the swell direction is northwest and the wind direction southeast. Moreover, when the spots in the surrounding resorts are saturated, Hendaye and its beautiful ramps remain surfable. In case of storms, experienced surfers go to the more affordable Hendaye spot. If you're a beginner, check out the Lehena Surf School which offers lessons and equipment for hire.
See the weather forecast for surfing in Hendaye on Surf Report.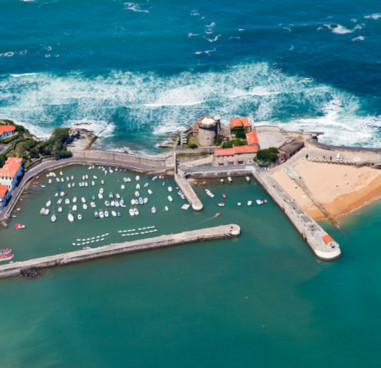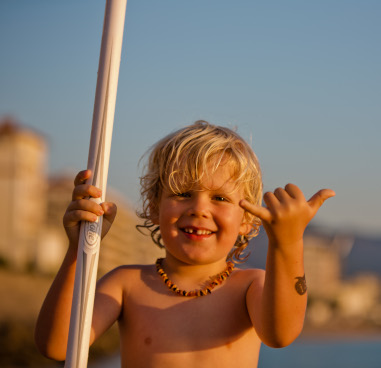 Discover the surf spots of the Basque Country