Our surf lessons in Hendaye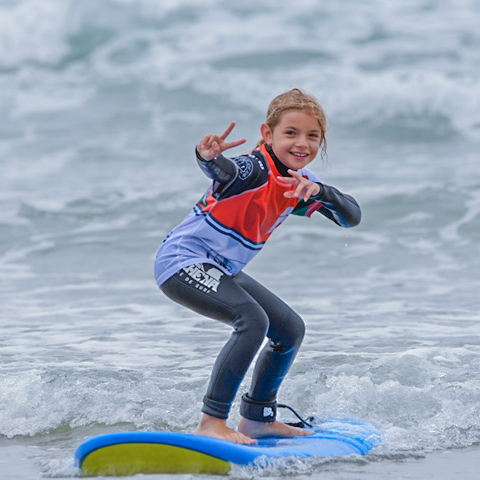 Our private surfing lessons in the Basque Country
Do you want to work on a specific aspect of your surfing and make faster progress than in group lessons?
You are with your family and you all want to surf together?
From the first time standing up to the realization of technical maneuvers, through the positioning at the peak or the catching of the smooth wave, the private lesson is made for you.
The price of the lesson varies according to the number of people (1 to 4 people) and the duration of the lesson is 1 hour.
During the high season (July/August), private lessons are mainly given in the evening or according to availability.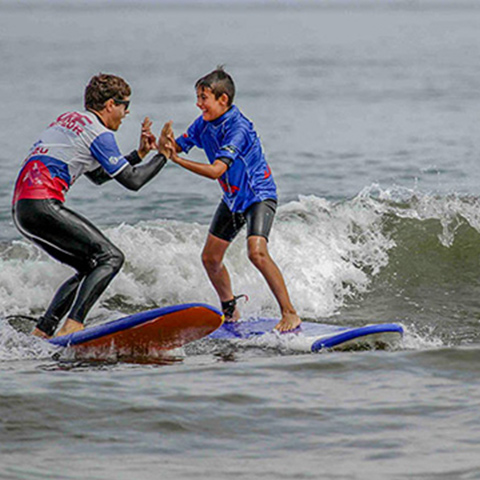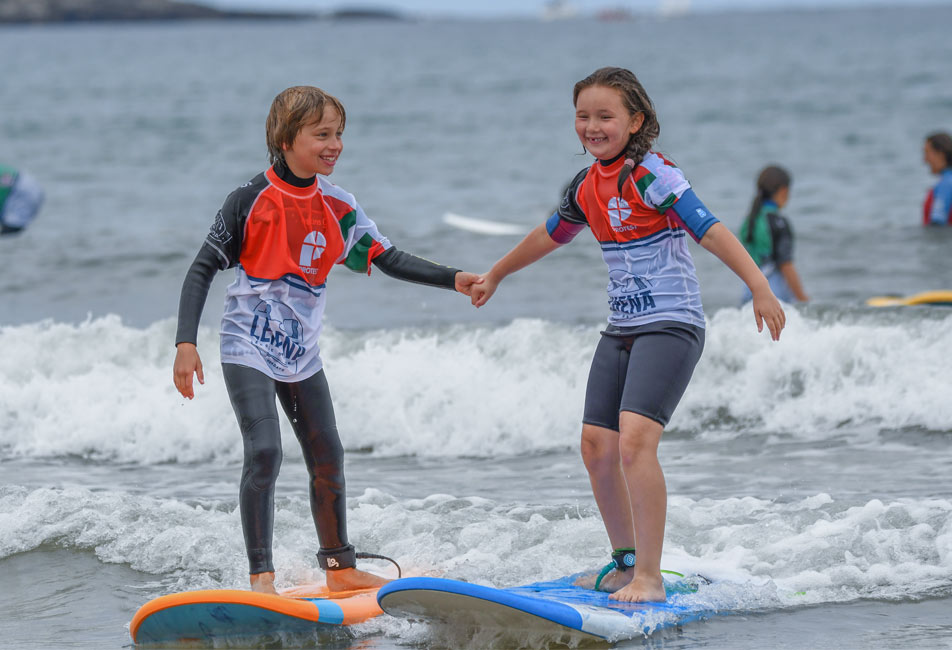 Our group surfing lessons in Hendaye
Group lessons are a good way to learn to surf and to progress in a friendly atmosphere.
You will be in a group adapted to your age and/or your level during one or several days courses: the collective emulation will allow you to exceed your limits!
"Kids" group for children aged 6 to 8 years.
Group of maximum 5 children for a duration of 1 hour.
The "Kids" time slot is chosen according to the tide to ensure safe practice.
"Kids" group for children aged 9 to 14, whether beginners or advanced.
Group of 8 children maximum for a duration of 1h30.
"Teen/Adult" group for older children, whether beginners or advanced.
Groups of 8 students maximum for a duration of 1h30.
The price of group lessons varies according to the number of sessions desired.
A special "family" rate is offered for weekly courses (5 days).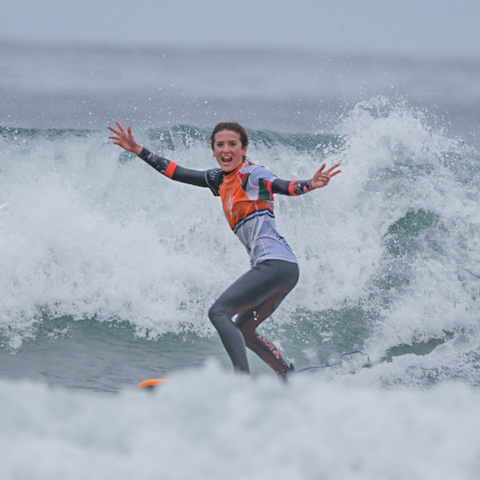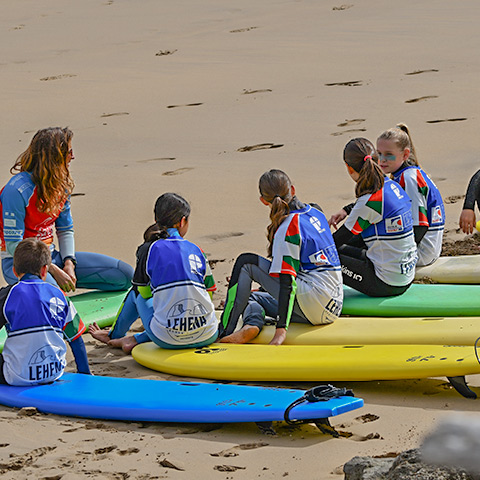 Our Club formula
Our Club formula is aimed at people living in the Basque Country who want to surf during the winter months at the best price in Hendaye.
We require a bronze wave level equivalent to independent practice (ability to catch smooth waves on your own) so that we can do filmed sessions from time to time.
We meet for one session per weekend for adults (Saturday or Sunday depending on conditions) and on Wednesday afternoon for children (12-16 years old).
On the programme: surf-coaching, video analysis and good humour!
Don't delay, places are limited.
You want to organise a group stay on the Basque coast?
Surfing is the must-do activity during a seminar, school trip or birthday party. The basque country surfing school will advise you on the formula best suited to your expectations.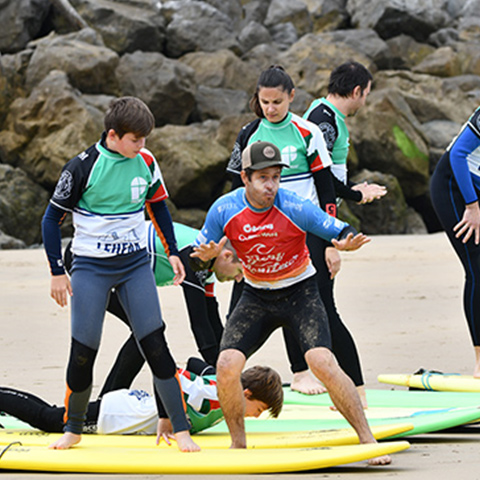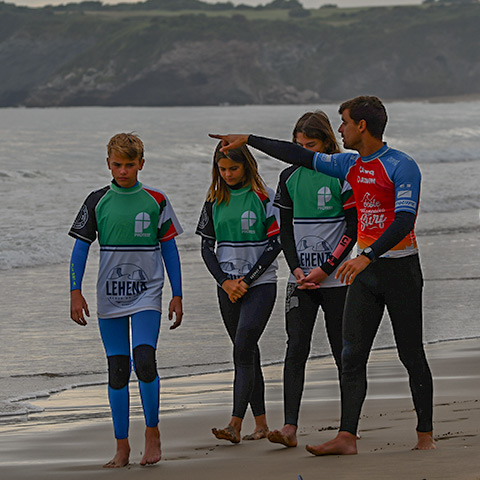 Our team, group reception & rental service